Whether you are a seasoned professional or a home decor novice we've found the Top 5 (Free) home design apps on the market that will make your interior design projects nothing short of amazing from start to finish.
1.
Houzz
Houzz is the number one design app of all time—CNN once called it the "Wikipedia of interior and exterior design." Its database contains more than 5 million high-resolution home images tagged and organized according to style, room, and location. Browse, search, and save favorites to your Ideabook. Store your designs for ease of access for you or your interior design clientele.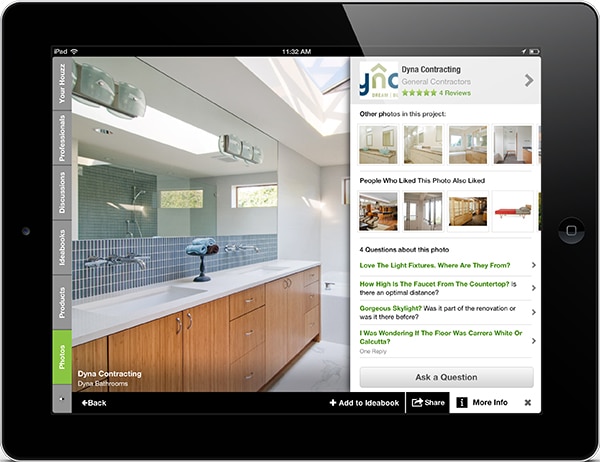 2. MagicPlan
MagicPlan transforms the difficult task of taking measurements and drawing up floor plans into an effortless process. Fool proof this interior design app can compute distances within a space simply by analyzing a snapshot. It annotates photos of your space like the height ceilings or the width of the hallway making furniture and fixture planning a breeze.
3.

HomeStyler 
HomeStyler app allows you to create a picture perfect view of what your interior design project. Take a snap shot of your home design project. Then place high-quality 3D models of real furniture products in your rooms. Hang light fixtures from your ceiling. See how rugs, paintings, mirrors and furnishings look like in your space. Browse the Design Stream for more inspiration. Gain access to Portfolio Pages of professional designers in your area and get direct answers to your specific product and design questions. Additionally, HomeStlyer makes co-collaboration a breeze by making it easy to share your designs with co-creators and clients.
4. 

ColorSnap
Painting your home is a breeze with the ColorSnap Sherwin Williams app.  Quench your desire to splash the palette of your favorite landscape, textile, work of art, or any other source of inspiration—onto your interior. The app can analyze the colors of any photo on your smartphone and let you know which shade of Sherman-Williams paint it matches in a snap. You can even browse the contents of its 1,500-shade inventory and apply it to virtual sample rooms to get a preview of how your chosen colors will fair in your newly designed home.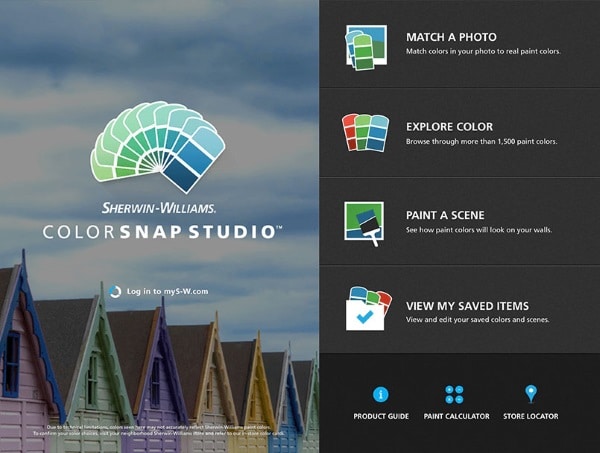 5.

 

LikeThat Décor and Furniture
Furnishing you home has never been easier. Like That Decor and Furniture identifies individual pieces of furniture in as little as a snap of a photo. LikeThat reads an image and cross-checks its features with its own digital inventory, a collection of more than 25 million products. Take the guess work out of home styling not only does this app find the model that you're looking at, but it also finds others similar in style. Allowing you to ompare prices and save items to refer to later. How amazing its that.
Free for Web, Android, and iOS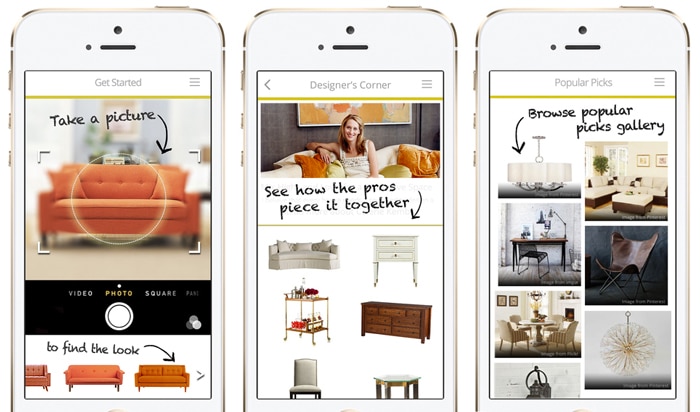 Happy Home Styling,
Cocoa